When the days are getting shorter and the mornings are beginning to bite – autumn is well and truly here. Autumn is traditionally a time of abundance, when vegetables that have been ripening throughout the summer can be harvested and enjoyed throughout the winter months. Take advantage of autumn's bounty of mushrooms, pumpkins, capsicums, garlic, kumara, tomatoes, eggplant, beetroot, watercress, parsnips and carrots with this easy and satisfying recipe.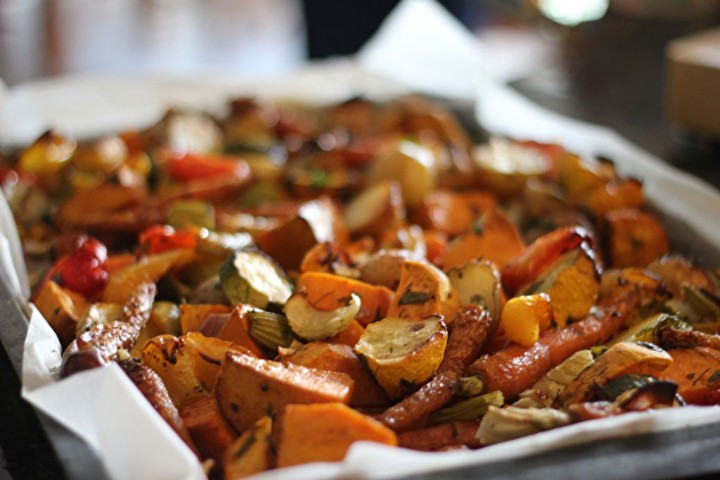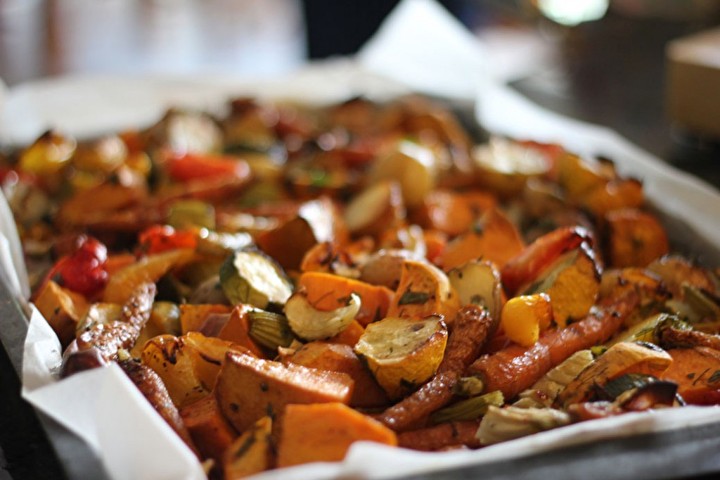 Cut all vegetables into 3cm chunks, discarding the pumpkin seeds. Spread out in a roasting tin and toss with 1 tablespoon olive oil and the star anise. Season with black pepper and roast for 25-35 minutes until caramelised at the edges.

Meanwhile take a large deep-sided frying pan or saucepan, add the remaining olive oil, garlic, ginger and red onions and soften over a low heat for 10 minutes.

Increase the heat and add the sugar, stirring for 1-2 minutes, then pour in the soy sauce. Bubble for 1 minute to reduce slightly then stir in the lemon juice.

Tip the cooked vegetables into the pan and carefully turn to coat in the sauce.

Serve with steamed brown rice and lime halves to squeeze over.