An easy never fail chocolate chip cookie. You can add other things instead of chocolate if you like. But who would want to.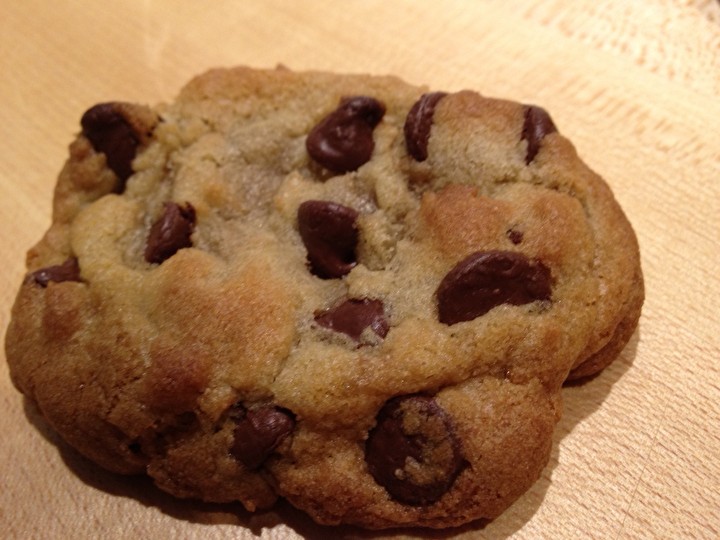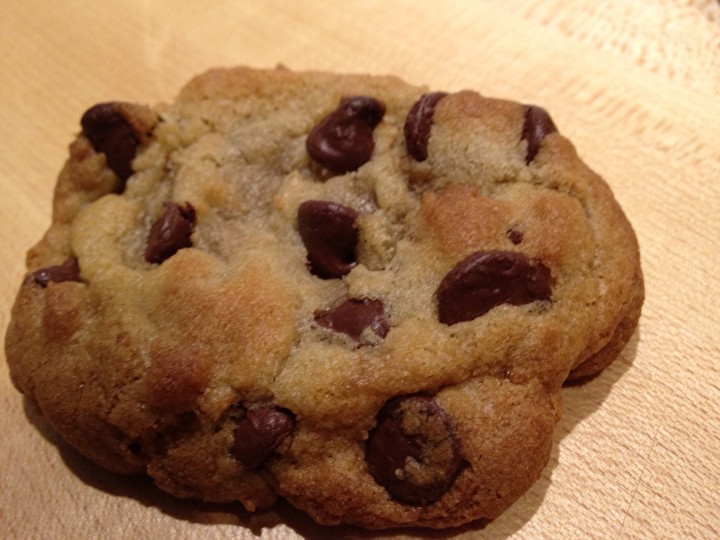 Pour the butter over the combined sugar. Beat these together then add the vanilla, egg plus yolk and continue to beat until light and creamy

Add the flour and baking soda and gently combine.

Finally add the chocolate chips and combine.

Divide the mixture into 16 balls and lay them onto two baking trays covered with baking paper.

Bake for 15 minutes or until golden on top.
A good tip is to make sure you swap the trays in the oven half way through cooking time to ensure they cook evenly.